Fixation's Limited-Release Range
Only a select few beers make their way through the incubation period to graduate to the status of Freshly Hatched. These limited-release beers from Fixation Brewing have been skillfully honed and crafted to deliver the very best example of their style.
Our Freshly Hatched series always provide a canvas for local artists to showcase their creative talent. There is an extraordinary depth of talent within Melbourne's artistic community and the many creative spaces based near Fixation Brewing's HQ - the incubator.
Freshly Hatched #2 - Dreamseeker (Juicy IPA 7.3%)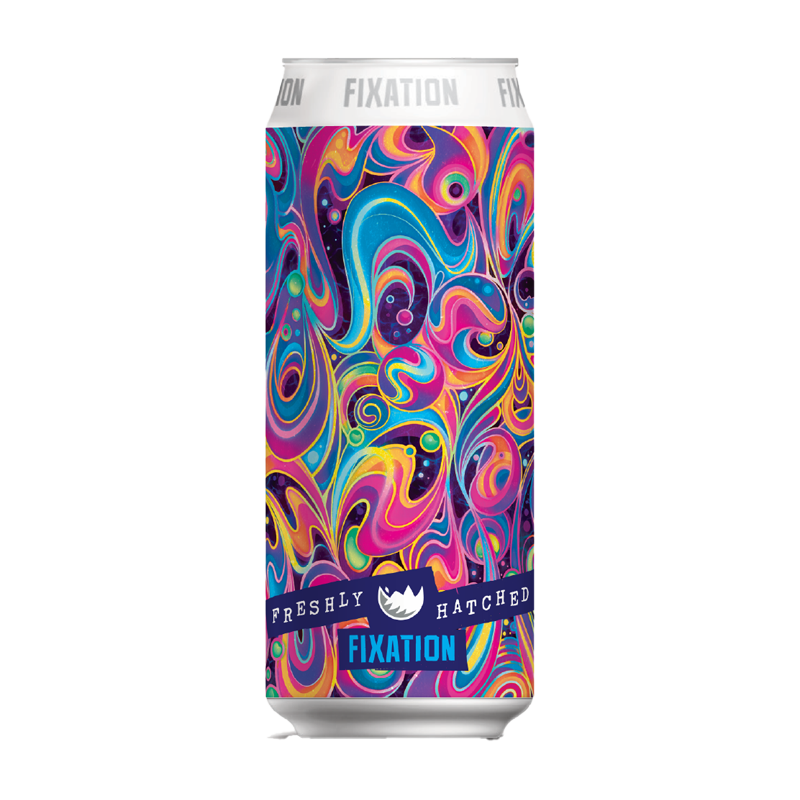 Woah.... did I just wake up from a dream? Or am I still in it? Dreams are crazy... anyway, this is an extravagantly hopped IPA. Crack it open and make your lupulin dreams come true. ​
​
Dreamseeker is the second beer in Fixation's Freshly Hatched series of one-off, limited release beers born out of their home, the incubator.
Can Art: @ruskidd​
Freshly Hatched #1 - The 86 (Hazy IPA 6.2%)
First cab off the rank was The 86, a Hazy IPA.
The 86 was the very first beer brewed at the incubator and has been consistently the highest selling. It picked up a Gold medal at the 2019 AIBA's and just last week nabbed a Gold at the Indies.
Named after the 86 tram that runs past the venue on Smith St, the beer is a tribute to Fixation's home in Collingwood.
Label artwork was created by Callum Preston, a member of well-known Collingwood street art crew, Everfresh, whose studio is just around the corner.
Can Art: @callumpreston